Building A Pet-Friendly Home: How to Plan the Ultimate Pet-Friendly Interior Design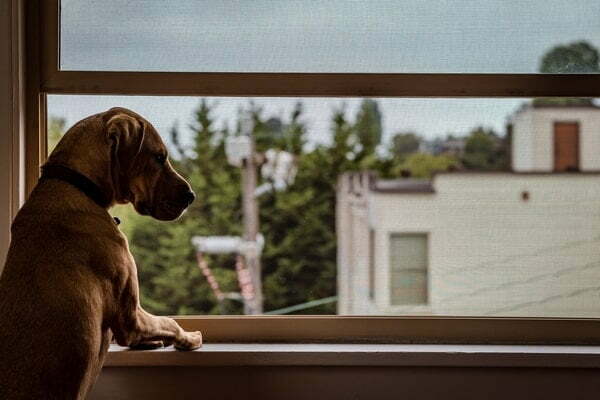 Studies show that  dogs are far happier when they're close to their family most of the time.
Dogs that spend much of their time indoors with their families form proper bonds with them and are far less likely to be bored and develop destructive behaviors.
Close supervision of a pet is paramount in their  training and developing good habits.
Unfortunately, home interiors are more of a human's space than a pet space, and incidents naturally arise due to that small incompatibility.
However, with a little cleverness and elbow grease, that doesn't have to be the case.
Here is a rough guide to follow when designing your home into a place where your furry friends can flourish.
Remodel Rooms With Your Pets' Place In Them In Mind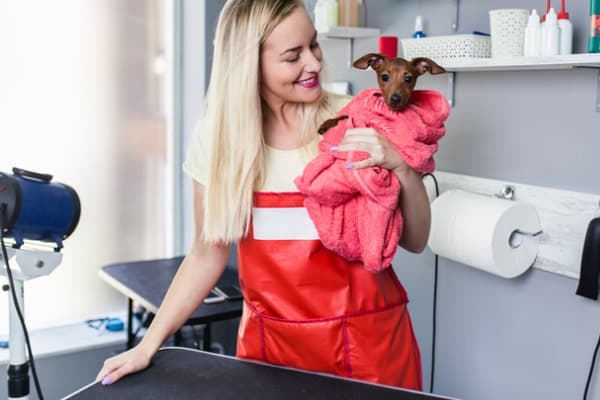 Pets don't have a concrete concept of rooms as functional spaces.
To adapt to that, incorporate the concept of the "pet station" to your interior design the next time you think about remodeling.
According to  Paradisa Homes, remodels such as these are one of the most requested features to independent home-building contractors.
This involves visualizing how you would like your pup to behave in that space and designing to encourage that outcome.
A great example would be what you could do with the kitchen and the bathroom.
The kitchen would be a great place to facilitate organized feeding times by designing a dedicated pet feeding station, complete with its own food storage.
You can also install a faucet so you can refill their drinking bowl on the spot.
The bathroom would be  well-equipped with its own pet shower equipment, from handheld showerheads to drawers full of anti-flea shampoo.
Adding Pet-Friendly Necessities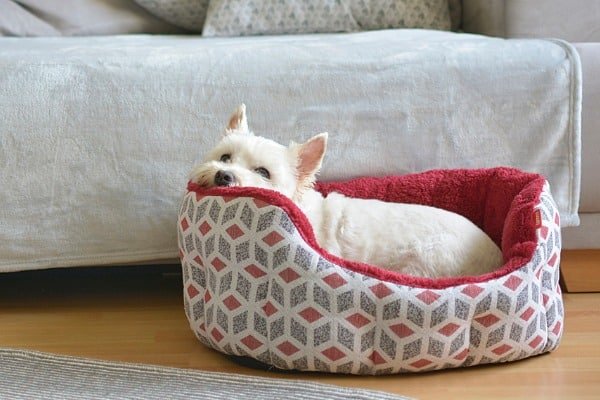 Dedicated beds, sitting cushions, and playpens would also be good additions if you have space.
Having their own bed instead of sleeping on yours reduces the risk of separation anxiety in dogs and is far more comfortable than sleeping on the floor.
For the living room, hyperactive pets can play in a playpen if you don't have an outdoor space or lounge on a cushion while watching TV with you.
Invest in Pet-Proofing Your Household Fixtures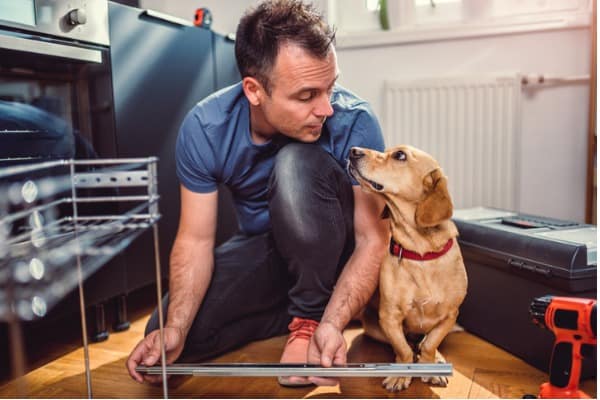 Accidents are bound to happen, but that shouldn't stop you from making prior safety adjustments to your home.
This mostly involves getting upholstery that doesn't attract fur and isn't too difficult to clean when your pet decides to forget his manners and leave dirty paw prints on them.
Smooth and strong fabrics like synthetic fiber or leather would be a good choice, since they're far easier to clean than, say, velour or silk.
Fragile objects should be kept well out of the reach of your pets; none close to the floor and none that can be easily tipped over.
Investing in tables and other fixtures with sturdier legs would eliminate accidental table-flips.
Pets belong in our home with us, even if they often find it difficult to follow our indoor rules and conventions.
All they need to fit right in is a nudge in the right direction.