Car Travel with Pets: 3 Tips for Road Tripping Safety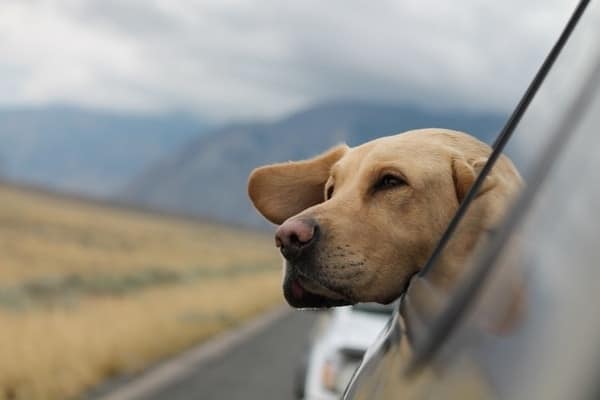 A travel survey by Orbit showed that 77% of vacationers had planned to go on a road trip with their pets last summer.
The study further revealed that one in four travelers let dogs ride on their laps or the front seat.
However, allowing your dog to sit in the front seat can lead to momentary distractions and compromise the safety of everyone on the road.
Thus, it is essential to have the best restraints for your dog to prevent distracted driving and ensure safe and comfortable rides.
Choose the Right Vehicle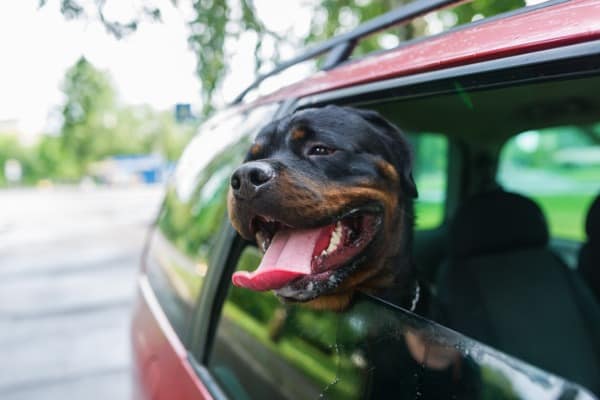 Selecting the best road trip car is daunting, and if you have pets riding with you, the task becomes even more stressful.
Fortunately, automobile models come with different sizes, giving you more opportunities to choose a vehicle with enough room for your pet.
For example, if you have smaller pets such as a cat or a Chihuahua, a small wagon or hatchback with plenty of space would be a perfect choice.
However, if you have a larger breed, consider a bigger automobile, like a minivan or SUV.
Most of all, when choosing a car for you and your pet, make sure it has a tie-down in the luggage area.
That way, you can safely secure the crate to keep the pet off the car seats.
Make your Car Pet-Friendly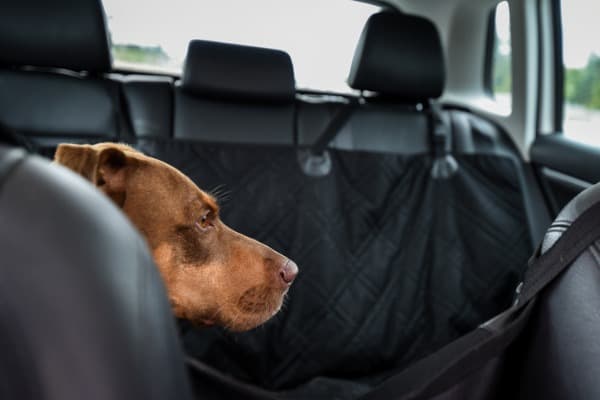 Dogs have the tendency to drool excessively, track in dirt, and scratch car seats, especially those made of leather.
To avoid damage and ease up on cleaning, invest in pet-friendly seat covers.
You may also want to place a ramp or step stool if your pet is a senior or injured.
That way, you do not have to worry about picking and putting them inside the car every time you hit the road.
Other pet-friendly automobile accessories include a car seat, harness, carrier, and a canine care kit that includes poop bags, a jug full of water, and collapsible bowls.
Have Safety Precautions in Place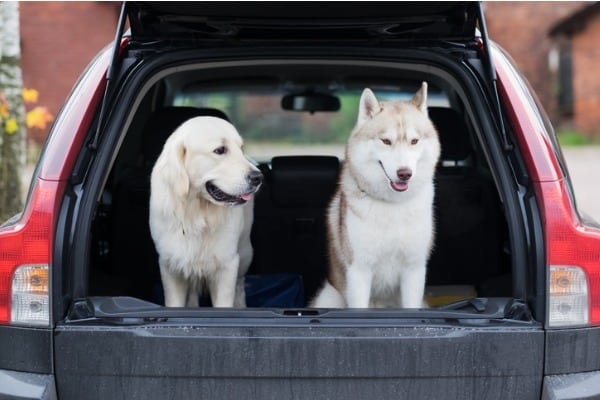 Going on a road trip vacation with an old, injured, or a pet that does not delight in traveling isn't easy.
Leaving the pet behind would be a smart choice, but if you insist on taking them with you, follow the right pet safety precautions.
You should have your pet's name tag updated, carry their medications, write the names of vets in the place you will visit in case of an emergency, and avoid using tranquilizers before the trip.
Traveling with your pet can be fun if you follow the right rules.
First, check if the vehicle is spacious enough for your type of pet.
If you are not renting or buying a new car, consider making your vehicle pet-friendly, and practice safety throughout your journey.