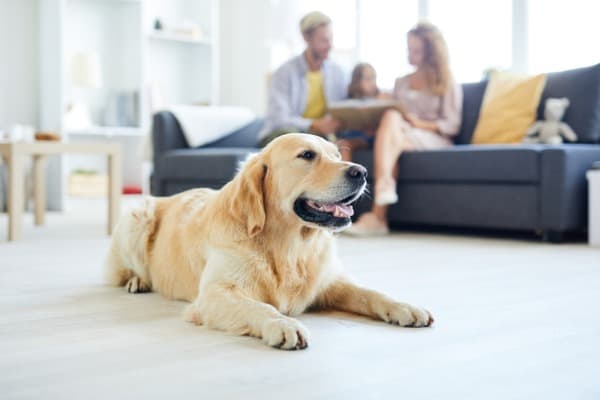 The world loves pets, and  dogs are the most popular, with 33% of households surveyed stating that they own one.
Pet ownership not only carries the responsibilities of caring for the animal, but also ensuring that the home is clean and safe to live in for everyone.
Keeping a home in order  when you have a dog or two running around is a huge challenge. Luckily, with organization and a daily cleaning schedule, you'll be able to maintain a neat and clutter-free home.
Get a Pet Vacuum Cleaner
One of the many ways to clean your home when there are pets around is to invest in an automatic vacuum cleaner.
It can save you a lot of time collecting dog hair, dirt, and other debris that your pets bring into the house. Robot vacuums can even run when you are away or asleep at night.
You can also get a specific  carpet cleaner designed for homes with pets. These machines are effective in picking up hair and dirt, removing stains, and  deep cleaning to get rid of urine odor.
Some models have also dedicated pet hair collectors or baskets and are equipped with stain trapper tools.
Groom and Clean Your Pet
You don't need to bring your dog to the grooming saloon so often because there are things that you can do yourself at home.
One of the most important grooming habits to adopt is keeping your canine's nails trimmed. This will prevent deep or unsightly scratches on hardwood floor or punctures on leather seats and upholstery.
Wipe your dog's paws if they have been out on a walk or have gone to the garden for a quick run.
If it is not possible for you to train your dog to wipe their feet, keep a sturdy doormat outside the door and an absorbent rug inside to catch debris and dirt.
It's also a good idea to keep a towel or rug at the entrance so that you can wipe their paws after washing off mud and dirt.
Buy Durable Decor and Furnishings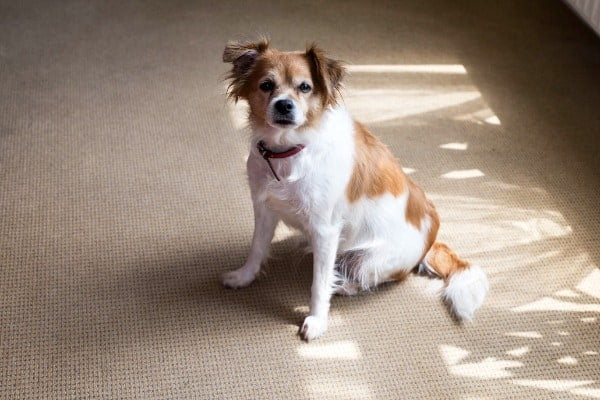 Opt for materials and fabrics that are stain resistant and easy to clean when it comes to your sofas and chairs.
Sitting on dirty and smelly couches is unpleasant, and spending a lot of time keeping them clean can also stress you out.
If you love carpets and rugs,  choose carpets that have a low pile so that they are not easily torn or damaged.
Low pile carpets also attract less dirt. In the unfortunate event of stains and spills, an easy way to keep floor coverings fresh and clean is to hose them down outdoors.
Designate Areas for Your Pets
Food bowls are often messy, but you can contain spills by placing a tray or a plastic cover underneath.
If you have two dogs, put their bowls in separate rooms to avoid fights. If this is not possible, ensure that feeding times are supervised to prevent giant messes.
It's also wise to train your furry pals to go only to certain areas of the house. Bedrooms, kitchens and dining rooms might be off limits, but they can stay in the living room, den and the washroom.
Limiting the areas where they can hang out also reduces the amount of work that you have to do cleaning up after them.
Dogs are beloved members of the family and the home. Unfortunately, they cannot clean up after themselves.
Hence, grooming and training them, investing in pet vacuum cleaners, and designating zones for them in the house can help you keep your home neat and clean.