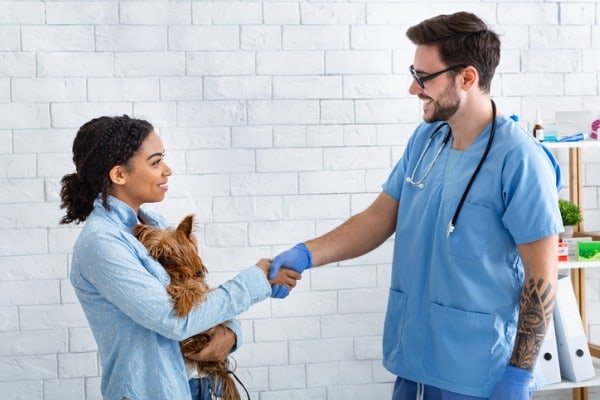 Having a pet brings so much joy to your life. Most of the time, pets are treated as part of the family.
But having a pet entails some responsibilities, too.
Pets are precious and they need to be cared for. Thus, pet owners should find a veterinary clinic that they can rely on for their pets' regular check-ups and most especially when their pets are sick and need urgent care.
Although most veterinary clinics are open to any kind of animal, it is important to select a veterinary clinic that specializes in the particular pet you have.
By choosing this kind of veterinary clinic, you will be certain that it has doctors and staff that have great deal of experience in dealing with the pet you have.
Oftentimes, we rely on other people's referral on which veterinary clinic we should go to.
Considering the vet clinic your friends frequently go to is a good starting point but you should also contemplate on whether this vet would suit you and your pet's needs.
Choosing the vet clinic where you would entrust the life and health of your pet is something that requires careful consideration.
In deciding which vet clinic you should go to, Sugarland Vet Clinic shares some insights on what things you should look for when choosing the local veterinary clinic for your pet.
Make a Plan
Before you make any visit to a vet clinic, you should first make note of the things you are looking for in a vet clinic.
Things like the location of the clinic, the services they offer with their corresponding rates, the type of pet you have, the special needs of your pet, and the like.
By listing these things down, it would be easier for you to ask the necessary and important questions when you finally visit vet clinics.
You can also rank the clinics based on their distance to your house because you also need to factor in the time it would take to go to the clinic especially in emergency situations.
Inspect the Clinic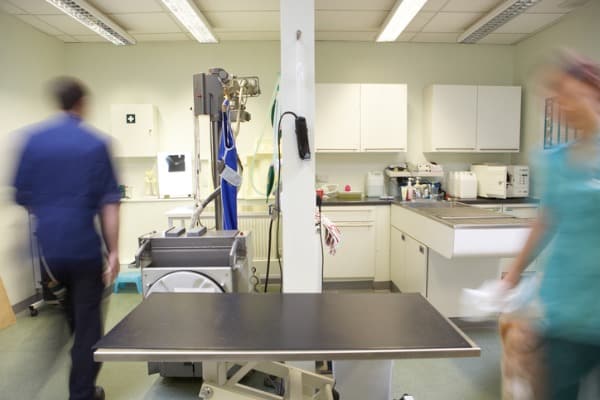 When you decide to visit the clinic, you should take a tour around. By doing an ocular, you can observe how the place is organized and being managed.
You can also see the process and procedure being done by the staff to sanitize the place and the equipment they use.
Sometimes, it is this little details that matter.
Take this also as the time to talk to the staff. With the list you prepared beforehand, you can now ask the vet clinic's staff what you're looking for in a vet clinic. Ask also about their services and rates.
Check the Vet Clinic's Specialization
One thing that would convince pet owners to choose one vet clinic over the others is the vet clinic's reputation and expertise.
Usually, a vet clinic's expertise is reflected by its association memberships and accreditations.
If a vet clinic has a certificate of accreditation and membership, this usually means that the vet clinic meets the required standard of a good vet clinic.
Moreover, the accreditation and membership indicates the specialization of the vet clinic. It is better to select a clinic that specializes in the particular pet you have.
For example, if you have a cat, then it is important to check if the vet clinic has the International Society of Feline Medicine membership.
Observe Their Pets' Treatment
When you do your ocular inspection of the vet clinic, you should mind the way the pets are treated.
Are they well-taken care of? Are the pets comfortable?
Observe how the veterinary assistants take care of the pets. As previously mentioned, choosing a vet clinic means choosing the place where you can entrust your pet's life and health.
It is important that the vet clinic and its staff will treat your pet right.
In case your pet needs confinement due to sickness, the vet clinic needs to be dependable so you don't have to worry about leaving your pet in their care.
If you observe any vets or their staff being rough with the pets in the clinic, it is a good indication that such a vet clinic is not the place for your pet.
Remember that rough pet handling is a major stressor that can affect the chances of a fast recovery for your pet.
Check for a Nursing Specialist
If your pet is under six months old, you should definitely check if the vet clinic has a nursing specialist.
Many young animals, such as kittens and puppies, need extra-care especially when it comes to feeding them.
It usually requires a nursing specialist to make it easier to feed the pet, especially if the pet is used to having a breastfeed from an older pet at home.
If the vet clinic has a nursing specialist, you should ask which animals she studied and had experience with.
Choosing a veterinary clinic for your pet requires some careful consideration because your pet's life and health depend on it.
Remember to keep the tips from Sugarland Vet Clinic when you decide the vet clinic for your pet.