It is not an uncommon sight to see a dog left outside a store while the owner has gone to buy some goods. Of course, the location and circumstances have to be safe to do so but all dog owners are made to believe that we can't take our furry friends into stores with us. While this is true of most stores, some are more dog-friendly.
It is no surprise that stores that sell food rarely allow dogs to enter but those that sell other items such as hardware are becoming increasingly welcoming to dogs. It is widely believed that Home Depot is one of these stores but is this true? We decided to find out for ourselves.
Through research and interviews with staff employees, we have found out the truth behind whether dogs are allowed in Home Depot or not. Well, it turns out that Home Depot's dog policy only allows service dogs to enter the store.
Though this is an official statement from their policy, many stores across the US are not so strict. Very few employees have been found to check the credentials of a dog before entering Home Depot which is why it has become known as a dog-friendly environment.
You may be wondering what a service dog actually is. They are working dogs that have been trained to assist disabled people through certain tasks. Service dogs can also be referred to as assist dogs, assistance dogs, or helper dogs but this depends on the dog's function and the country you are in. Therefore, you shouldn't get service dogs mixed up with emotional support dogs.
So, does this mean dogs are allowed in Home Depot or not? It's a little confusing but from their policy, only service dogs are allowed into the stores but even so, some stores ignore this rule altogether. Maybe you have seen dogs in your local Home Depot. Let's find out more about Home Depot and its doggy-related rules.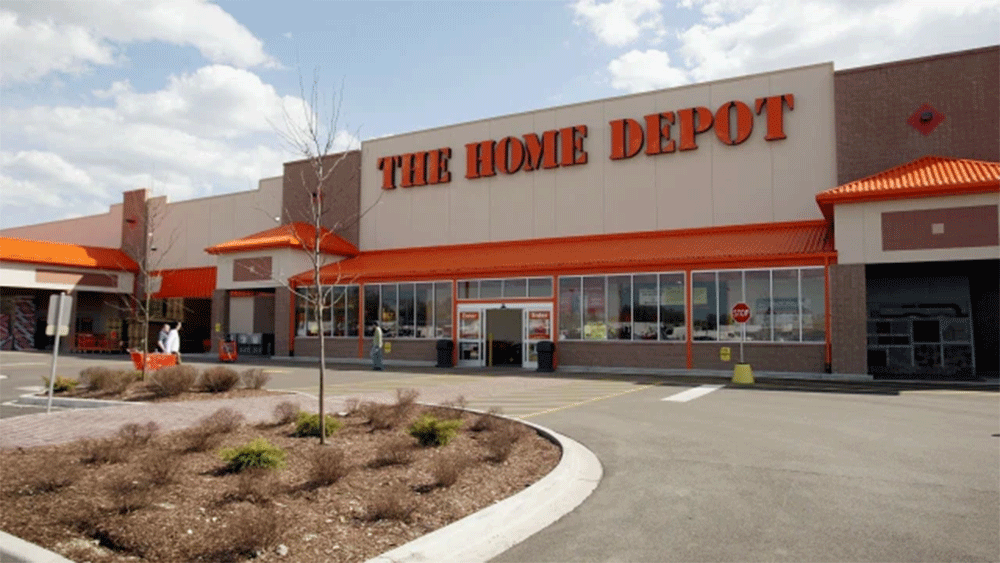 Home Depot: Is it dog-friendly?
Due to some Home Depot stores allowing dogs inside, it is quite clear to see that they are an overall dog-friendly store. One Dallas store has been known to have a notice reading "Leashed dogs are welcome inside Home Depot, but they must be under control and cleaned up after." If that's not dog-friendly, we don't know what is!
From what we can gather, Home Depot's dog policy is very lax. It seems to depend on the store manager and what they believe is the right option. A number of stores are known to allow all dogs "as long as the dog doesn't mess on the floor, act aggressive, or scare customers."
One reason for this lackadaisical approach to their dog policy is the time it could take to ask every dog owner for documentation to see if their pet is a service dog. One employee stated that their manager said "…it's too much of a grind to ask every dog owner who comes inside the store for documentation proving their animal is a service dog." Some employees are known to carry bags of doggie treats in their aprons for their furry customers.
The general consensus seems to be, if the owner cleans up after their dog, they are welcome. One employee summed it up when they said "I am working in a dog-friendly Home Depot, even though officially it isn't." It's hard to argue with that analysis of the store!
Dog bites in Home Depot: Have there been any reports?
Unfortunately, there are some reports of dog bites in different Home Depot stores throughout the US and Canada. In 2018, a young girl was bitten by a Rottweiler at Downers Grove, Illinois. This made national news as the family's lawyer commented on the company and how they did not enforce their dog policy leading to a recipe for disaster.
Another case occurred at a Home Depot in Arvada, Colorado. In 2019, a man was bitten by a dog before the owner ran away from the store. After a community appeal, the owner was eventually arrested and charged.
Due to such incidents, many people believe that Home Depot should rethink their dog policy or at least implement it in their stores, nationwide. This even comes from many dog lovers who believe it is irresponsible to let dogs inside so close to customers.
A range of issues arises from the rule to only allow service dogs inside the stores. For instance, it is easy to spend a few dollars on a fluorescent dog jacket and just tell staff that your dog is a service animal. Most of the time, no more questions will be asked. This is why there is a call for a more stringent checking policy on the door such as a passport or permit approach.
There is also the risk of people being allergic to dogs. While most dogs are completely safe around people, they could trigger an allergic reaction which can be very serious. Unless a dog is a legitimate service dog, some are begging for people to leave their pets at home when they go shopping.
Service dogs are well-trained animals. They know how to deal with certain situations and are very well behaved around others. Untrained dogs may seem well behaved but can change in an environment they are not familiar with. As one social media user quipped, "Why is it necessary to bring your dog with you when you go buy some screws and glue?" Unless you need the help of a service dog, there may be no reason as to why someone should take their dog into a store.
It is worth noting that, while many of us love dogs, not everyone feels the same way. This is why some call for dogs to stay at home when people shop at Home Depot. If the stores were strict about their dog policy, no dogs would be allowed apart from service animals. However, because so many allow all dogs to enter, there will always be the risk of something going wrong.
Are you allowed to take your dog into a Home Depot store in Canada?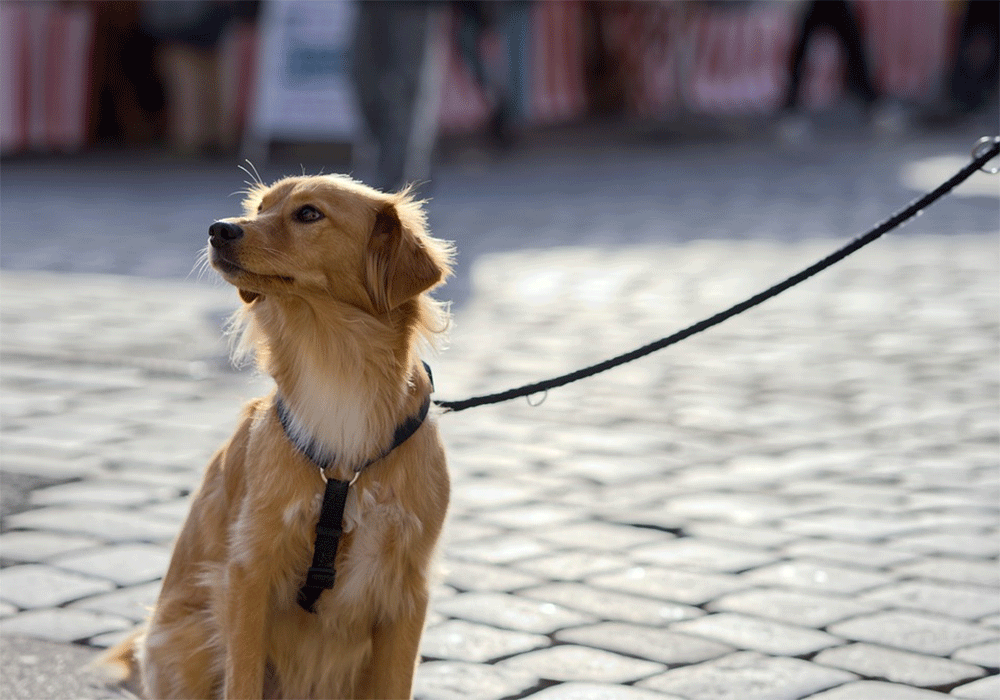 Things are somewhat different in Canada compared to the US. Canada is much stricter when it comes to their dog policy in Home Depot. Dogs are prohibited from entering any Home Depot store in Canada, with absolutely zero exceptions aside from service dogs.
This strict policy is evident in their animal policy taken from the Home Depot Canada website:
"The Home Depot Canada follows a strict no animals in-store policy. The safety of our customers and associates is our number one priority. Certified service animals are an exception to this policy and are welcome in our stores."
It is hard to argue with this policy when you consider what happened in a Home Depot store in Ottawa, Canada in 2011. A Home Depot worker had part of her nose bitten off by a dog as she welcomed the pet and owner at the door of the store.
The dog was a Shi Tzu who was sitting in a shopping cart before lunging at her. This is what led Home Depot Canada to review its dog policy. Up to that point, they had allowed dogs inside their stores as long as they were leashed and under control.
In the April of 2011, Home Depot Canada announced that they were banning all pets from entering their stores. You can check out the full news report here. This was done for the "shopping enjoyment and safety of all customers plus in the interest of employees."
Even after this horrific incident, Home Depot stores in the United States continue to allow dogs inside their premises. This has been surprising for many, especially as this was not an isolated incident.
People who love Home Depot's dog policy
Even after reports of dog bites, many pet owners are very happy that Home Depot allows dogs inside their stores. Some even leave positive reviews online stating how much they love the policy.
Here are two examples:
"The employees at this store have always been friendly and helpful. Most of them recognize me and they may not know my name, but they do know my dog's name. They treat him very well, giving him treats when they have some."
"I love your company's dog policy. On hot summer days, it means I don't need to drive home first to drop her off, I can just bring her in with me, saving me an extra trip!"
There is no doubt that dogs can bring happiness into most people's lives and seeing a dog gleefully trundle along with its owner as they shop can be a heartwarming sight. Such positive remarks about Home Depot's dog policy could be a reason why they don't change it. If they do, they may run the risk of losing some dedicated customers.
Some negative remarks about Home Depot's dog policy
And then some are not so happy about Home Depot's dog policy. As we mentioned, many people disagree with the laid-back approach towards this policy. While most of us love animals, many believe there is a time and place for our furry best friends.
One customer praised the store for its "convenient location" to their home but went on to say how they disliked "the store for its dog policy." They continue, "There seem to be dogs in the store at every visit. Recently I came across a woman coming around a corner with a big dog on a leash, when I turned the corner there was a large pile of fresh dog doo in the middle of the floor, not a pleasant experience. Why not establish a no dog policy?"
Nonetheless, most Home Depot stores clearly state that they allow dogs in as long as their owners keep them on a leash and clean up their mess after them. Unfortunately, there will always be the odd dog owner who would rather carry on with their shopping and let someone else clean up their dog's "gift."
Those who oppose Home Depot's dog policy argue that dog owners should consider other people who may be frightened of dogs, especially children. One critic said that their little girl was scared of dogs so she had to stay in the car with her mother when her father went to the store. They continued, "I think that the fact that dogs are allowed in Home Depot stores is scandalous and shows how little respect you have for customers who find it problematic."
Such views are shared by many customers and they each have valid points. The fact remains that many Home Depot stores, here in the United States, continue to let dogs in but only if they are controlled by their owner.
Why are dogs allowed in Home Depot stores?
While their dog policy remains, the fact that many Home Depot stores allow dogs inside also remains. However, there are some reasons why these stores choose to allow dogs to accompany their owners as they shop around.
Firstly, there are no strict health and sanitary standards in Home Depot stores. Because they are not home improvement stores, they do not have to comply with such strict standards as food outlets and restaurants have to.
There is also the company culture to consider. Home Depot prides itself as the one-stop-shop for providing customers the items they need to build their home. For many of us, a home is not complete with a dog. The culture at Home Depot put emphasis on their customers building the house of their dreams. Therefore, allowing dogs inside may make people feel more at home and more welcomed.
In Conclusion
Now you know that dogs are allowed into Home Depot but their policy states they shouldn't unless it is a service dog. Confusing right?
While most Home Depot stores are laid back about this policy, it's up to you to decide whether you think this should be allowed or not.