There is nothing like the unconditional love of a pet.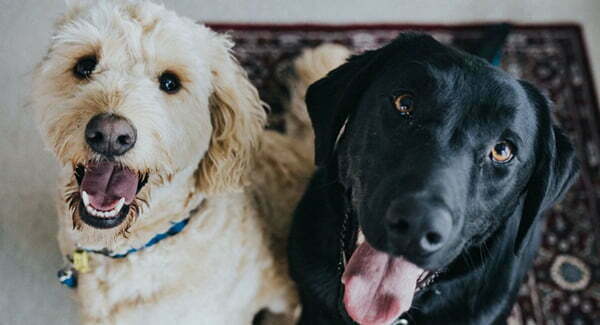 They show you affection, give you a sense of purpose, and greet you every day when you are back from your work. "A dog is the only thing on earth that loves you more than you love yourself." Says American comedian Josh Billings.
These are the only creatures on the earth who never ask any questions, hurt your emotions, leave you alone, or pass any criticism.
Whether your love is for a dog, cat, or any other pet, each of them brings unique magic to your life.
Every owner shares a special bond with their pet.
For this selfless love, it becomes our responsibility to make their lives joy-filled and comfortable.
The short lives they share with us deserve all the pleasure and happiness one can give.
Luckily, what dogs value most is something money can't buy – your love and attention!
Below are some of the great ideas for all the dog lovers out there in a budget-friendly range.
1. Massage
A massage is one of the easiest and most admired ways to calm down your dog.
It relieves stress and anxiety in reactive dogs. It is also the best way to create a great bond with your dogs.
You have to pamper them, massage them frequently, and leave them feeling relaxed.
Dog owners say that giving a dog massage helps reduce pain and other symptoms in their pets.
You can start this with a slight neck rub.
As soon as you know, your dog enjoys this, then moves towards their different body parts.
Initially, you can go for two or three minutes, and eventually, you can increase this.
Along with this, check for signs of distress or pain while massaging.
You can opt for the canine massage, which can alleviate muscle pain and tension, augment your pet's range of motion, and increase back and limb functions.
This will also help them to recover soon.
2. Go for homemade treats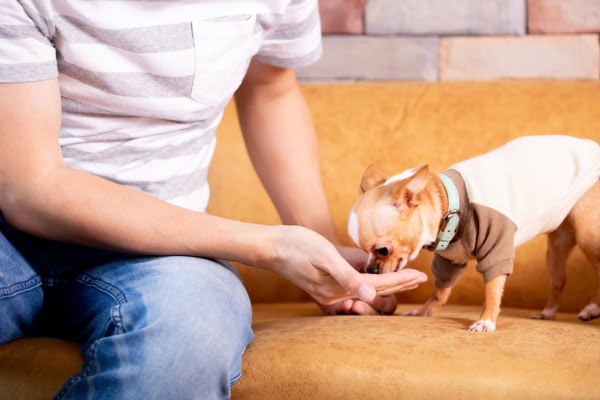 Try some new homemade treats to boost your doggy.
One of the best possible ways to make them feel special is to serve homemade meals.
This will be not only healthy for your dog but also less expensive than commercial dog food.
You can take online help for the recipes and make anything from doggie cakes to ice lollies – and even pancakes!
If you are not a good baker, consider buying a ready-to-go cake mix of any brand you feel could be healthy and best for your dog.
Search for different dog recipes that your dog finds tasty.
3. Take them for a walk
Walking is the best way of exercise as well as mental stimulation for dogs.
Walking your dog at proper intervals provides a basic foundation for physical and psychological health.
To have adequate exposure to sunlight, fresh air, sights, and sounds of the world, the dogs are fully dependent on their owners.
It is also a training opportunity for your dog as you can teach them some basic commands such as sit, stand, roll down, etc.
Play numerous games with them and spend as much time as you can.
It helps stave off boredom, which can lead to bad behavior like chewing or digging.
Walking overall helps the dog to socialize with other pets. Overall it keeps your pet fit and healthy.
This also helps in refreshing their mood, which lowers coronary heart disease, obesity, diabetes, and the risk of colon and breast cancer.
4. Place up a Canvas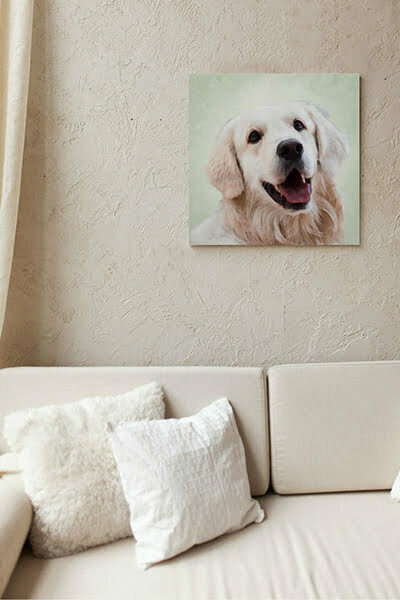 Opting for a beautiful pet portrait can be the best memory you can hold, even if your pet has gone.
If you want to have one, go for dog portraits. It doesn't require the hiring of any pet portrait artists. You can learn more here.
You can have personalized pet portraits that will perfectly capture your pet as well as their personality.
It is a fully online process.
You have to upload a picture of your pet, which could be of any size.
The company itself provides you with multiple suggested sizes, colors, and styles.
Once you place your order, one of the in-house designers creates a digital print preview for the customers to review.
As soon as they get customers' approval, the orders are sent to print.
This technology makes custom pet art right before your eyes and at half the oil painting price!
You can also go for different fun crafts with your dog, which could be dipping your dog's claws in non-toxic paint and imprinting it over the canvas, or you could whip up a bunch of salt dough and make a plate with dog's paw prints.
5. Bathe them or take them for a swim
This depends upon your dog. Maybe your dog is not a water-friendly creature, but in most cases, bathing them would prevent them from any parasites or dirt.
Different dog breeds require different bathing schedules.
For a common species, bathing once a month works for most.
But if you have a dog with an oily coat or a short-haired breed of dog with double or thick skin, these require time-to-time bathing with proper brushing.
You can use warm water and gentle dog-specific shampoo. This will help them to recover from any allergies and helps in removing the unpleasant odor.
Bathing also helps clean the skin and coat, eliminating loose hair, scale, and debris and improving the hair coat's shine.