Any dog owner understands the importance of maintaining the dog's healthy coat, but this is more important for owners of a Doodle.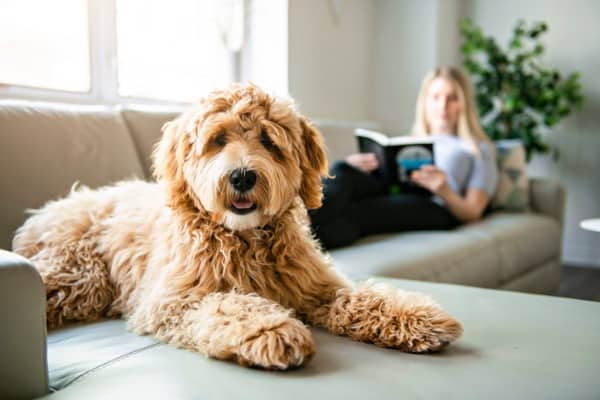 Your bear-looking dog has a huge coat that needs to be well-groomed and maintained to make sure that it is healthy.
Your dog's health highly depends on the coat; hence follow the tips below to maintain your Doodle dog's coat healthy.
1. Brush Your Dog Regularly:
It does not matter how thick your dog's coat is—brush at least every two days to detangle the hair and reduce any shedding.
If you do not do this, the shedding can get worst. Brushing also helps in spreading their natural oil throughout their fur, hence keeping the coat healthy.
Refrain from brushing too much, as it may strip the dog of its natural oil.
2. Bathe Your Dog Twice a Month:
Bathing your dog is an important process to maintain their hygiene.
At least they need to take a bath twice a month.
Especially if your dog stays mostly indoors, then it does not need to bathe much.
Don't overdo it, as it will make their skin dry.
3. Feed Them Quality Food:
The food you feed your dog plays an important part in maintaining the thickness and health of their coat.
If you feed them kibbles, check the ingredients before you choose a brand.
Many brands make the kibbles out of meat derivatives that do not provide them with enough nutrition.
Nutritious brands of kibbles are, in general, expensive but imagine the money you will save by not visiting the vet as your dog gets sick due to lack of required nutrition.
You can also give your dog a healthy homemade dog-friendly meal, which will help keep them healthy and their coat shiny.
4. Give Them Healthy Treats:
Many dog owners are careful about their food but do not heed much attention to the kind of treat they are feeding their dog as it is in less quantity.
Well, less or more, whatever you feed your dog should not be harmful to their health.
Also, it is a possibility that you are overfeeding them with treats just to reward their good behavior.
The proportion of meals for dogs per day should be such that they gain 90% of calories from food and 10% from treats.
You can decide the number of treats per day and keep them separately in a box from where you feed your dog.
5. Check for Flea and Ticks:
This goes without saying that you have to always check your dog for fleas and ticks if they are going outside regularly.
Ticks can be dangerous for dogs' health as they spread infection.
Get a flea comb to comb out the parasite.
Ask your vet to recommend tick medication if you are doubtful about it.
Also, physically examine your Doodle for any ticks on the skin.
6. Trim Their Coat:
For a breed like Doodle with excessive hair, regular trimming is much needed to maintain a suitable coat length.
If the coat hair is too long, it may make them feel uncomfortable and hot. Schedule to get them groomed every month.
7. Talk to the Vet: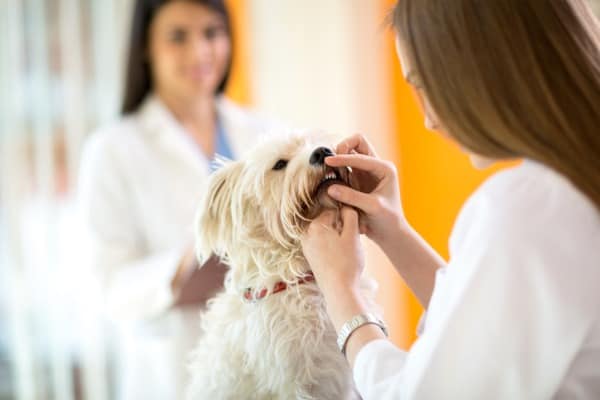 It is good to take advice from an expert, as each dog has different requirements. Consult your vet before you try out anything new on your dog.
Online Veterinary 24/7
Chat With A Veterinarian Online
Connect with a verified veterinarian in minutes. No waiting for appointments or office hours. No high fees. Your pet's health made convenient and worry-free.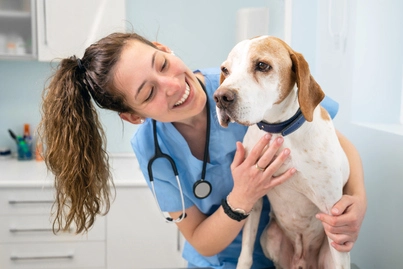 The Bottom Line:
If you look at your furry friend, it is your duty to make sure they are well cared for.
Read more about what is suitable for your Doodle from WeLoveDoodles, which especially focuses on Doodle breeds.
Your pet cannot fend for themselves and trusts you to do the best for them; make sure you give them back the worth of their unconditional love.