If you are looking to bring a new puppy into your home, there are a few things that you should know first. If this is your first time buying a puppy, then you will need to be aware of any risks that can occur throughout the process.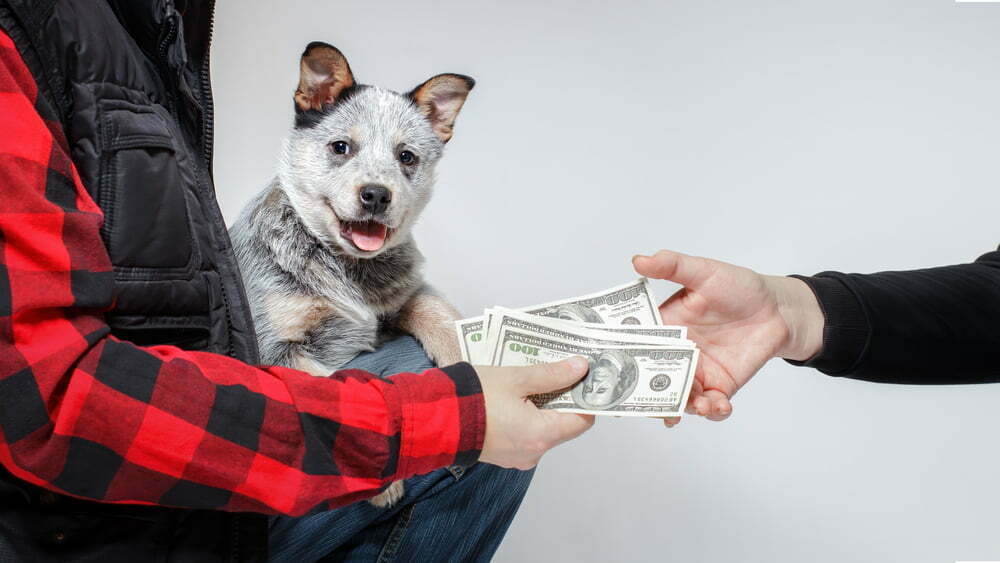 One of the most important things for you to consider is the papers that come with your puppy.
Some people might not be too concerned about the lack of papers that come with your dog, or they might not have known that they were supposed to have any. However, ideally, your dog should have papers, and we will explain the reasoning for this in this article.
If you are bringing a new puppy into your life, you will want to make sure that everything is being done by the books to ensure the best future for you and your dog.
Buying a puppy without papers is certainly not recommended if you want to know the key information that could affect your puppy's life in the future.
Is it Okay to Buy a Puppy Without Papers?
If you want to ensure that your puppy is purebred and has been registered for papers that prove their bloodline, then you should always buy a puppy that comes with papers. Those that do not have papers will not be able to take part in dog shows or certain competitions.
However, the most important part of this paperwork is the detailed information that is related to your dog's health.
These papers can also prove that the puppy has had their necessary vaccinations, been checked by a vet, and offer any additional details on microchipping. There is a lot more to registration papers than you may have thought, and they are really important when it comes to buying a new dog.
How Do I Get Papers for My Puppy in the US?
If you are trying to register a dog in the United States, then there are a few different options for you to choose from. Two of the best organizations to go to when registering your dog are the American Kennel Club and the American Pet Registry.
Both of these places are recognized by the Continental Kennel Club Inc, and you can also go to this website to find a list of recognized registry organizations.
How Do I Get Papers for My Puppy in the UK?
If you live in the United Kingdom, then you will be able to get all of the information that you need when it comes to registering your pup from the UK Kennel Club.
You will be able to register your puppy and get your hands on other valuable information that you might need throughout the process.
What Information Do I Need to Get a Pedigree Certificate?
If you want to get a pedigree certificate, you are going to need the following information:
The puppies need to have been born in the United Kingdom

The litter needs to be from both parents registered with the Kennel Club of the same recognized breed

Confirmation that you are the breeder of the puppy

The color, name, and microchip number of the puppy
What if My Puppy Doesn't Have Papers?
If your puppy didn't have any papers, and you need to verify that they are purebred, then you will need to go to an organization in order to register your puppy. They will require the following:
Proof of registration of both of the parents of the same breed to prove that they are the suspected breed

The names and birth dates of both of the parents

The names and birth dates of the puppies
Why Does My Puppy Need Papers?
When it comes to buying a puppy that does not have any papers, you will need to consider your intentions. If you think that you are buying a purebred puppy, you will need verification of this before committing to the purchase.
Given that purebred puppies are more expensive, it is important to check that they are actually purebred. The only way to know this for sure is if they come with papers.
If you are planning on breeding your dog in the future, then you will need to have recognized registration papers. This will be able to prove the lineage or bloodline of your litters. This will also help to ensure buyers that the pups are, in fact, purebred.
You will also need papers if you ever intend to take your dog into shows, as otherwise, they will not be allowed to participate in.
The same applies for any field events, as your dog may not qualify for any titles or rewards without them. Though it might not always be necessary for your puppy to have papers, it will be if you want to do any of these things.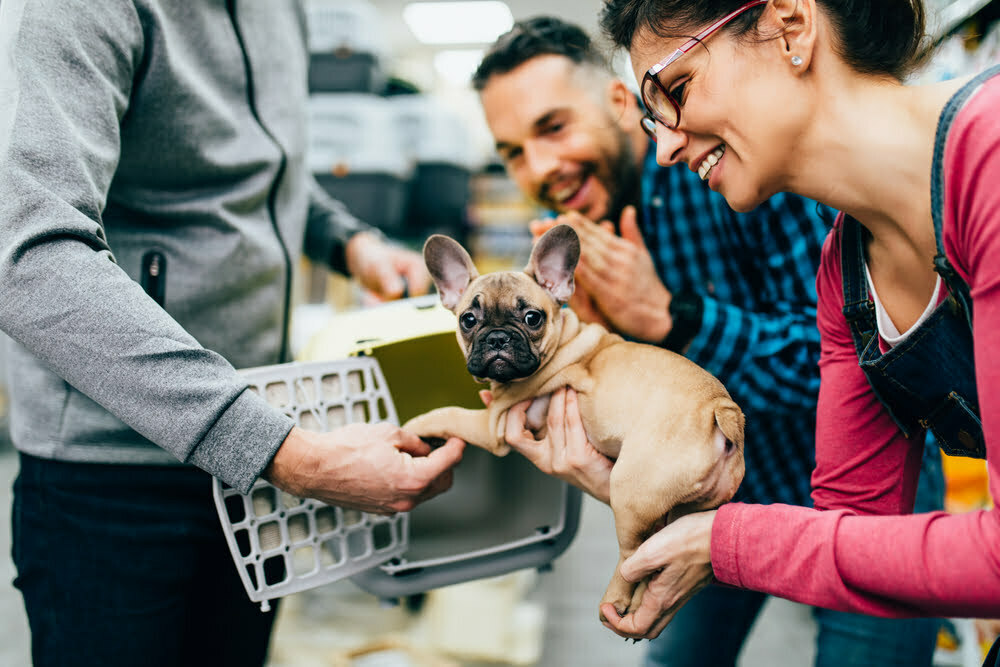 What to Do When Buying a Puppy
When it comes to buying a puppy, you are going to need to do more than ensure that they have been registered. There are lots of different things for you to think about, and we will leave a list of these things below for you to read about.
Do Your Research
One of the most important things for you to do is research. You wouldn't buy a car or another long term purchase without doing a little research first, and the same applies with buying a dog.
You will need to research the breed that you want to get, as well as how to buy a puppy for the first time, and this will help to prepare you for the future.
Getting a dog is a big commitment, and you will need to be ready for what that means. You can also research reputable breeders to find some of the best places to look.
Always Ask Questions
There is no such thing as asking too many questions when you are buying a puppy, especially if it is your first time. You should try to talk to the seller on the phone before you go and visit, and be sure to ask all the questions that you need the answers to.
You should also prepare yourself for the fact that the breeder is probably going to ask you lots of questions, as they want to ensure that their pups are going to the right homes.
Make Sure to Meet the Puppy and Their Parents
You should always meet the puppy and their parents before you buy them, as you will be able to see how they interact with other dogs and people. Meeting the puppy first will also give you a better inclination that it is not a scam, and that they have been bred properly.
Looking at their home environment will also tell you how they have been bred and brought up. You should also ask for a full health history of both of the parents.
Take Your Time
You don't have to make a decision overnight, and there is no pressure for you to do so. Making the right decision is much better than rushing into the wrong one.
Make sure to take your time when making a decision and think it over. While it might be difficult, you should always walk away if something doesn't look or feel right.
If you do have any concerns about how the puppy is being sold, then you should report it to your local authority Trading Standards team.
Getting the Paperwork
You should always ask for proof of any vet checks, vaccinations, microchipping, and pedigree papers. The puppy might not be vaccinated yet, but you should check to make sure.
Your puppy should be at least 8 weeks old when you take it home, and you should never take a puppy that hasn't reached this age.
Do People Fake Papers for Dogs?
Unfortunately, there are people out there that are not genuine or reputable breeders, and there are people that will try to scam you by providing fake papers. You should always insist that the papers come from reputable registry organizations to ensure that they are legit.
Can I Register My Puppy After I Buy It?
It is actually the responsibility of the breeder to register the litter, and you will not be able to do this yourself when you take your puppy home.
Only the breeder will be able to register the puppy, and they can then transfer the puppy to you within 14 days. If this does not happen, then it could be that they do not have all of the necessary papers.
In the United Kingdom, only registered breeders are able to register puppies with the Kennel Club, and the buyer will need to get a new ownership code and the dog's registration number from the breeder in order to change their ownership.
You will also need to complete an application form with the Kennel Club to change over the ownership of the dog. Once this application has been approved, you will be sent out a registration certificate.
Are There Other Papers I Need When I Buy a Puppy?
There are other papers that you should consider when you are buying a new puppy, and while registration papers are important, there are other things that are equally as important.
There are some breeders that will provide you with an information pack that contains everything that you need to know about your puppy and their lineage. Some things that they might provide you with are:
Registration papers and pedigree certification

A contract of the sale transaction to protect both the buyer and the seller

Information about the puppy's health, including health screening reports

Information about the puppies parents

Microchipping information, which is now a legal requirement in many countries

Potential DNA/genetic testing to look at health and heritage
Do I Need Vaccination Papers?
You should always ensure that your dog has been properly vaccinated, depending on their age. A puppy should never be collected before they are 8 weeks old, and this is also the age when they get their first round of vaccinations.
There are some breeders that will have arranged for the puppy to have their vaccinations before they go off to their new homes, and they should give you a vaccination card if this is the case.
You will need to show this card to your vet when you register your puppy, so they can be aware of what vaccinations your dog has had. Your puppy will then need to have a second set of vaccinations when they are at around 10 weeks old.
Sometimes, the breeder will go the extra mile and include things like toys, a collar or dog tag, and maybe even some special treats for your puppy. It all depends on the breeder, but you never know what they might include. However, the more that they do, the better.