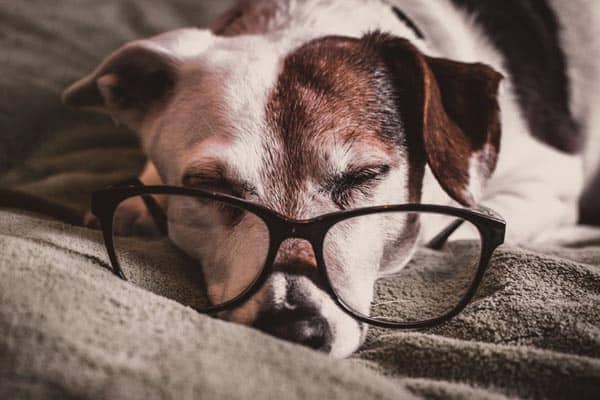 Watching your furry friend grow old can be difficult, especially if they get an age-related medical condition.
One of the most common health issues pet owners will notice and experience with their senior pet is joint pain.
This can be due to a medical condition, such as arthritis, hip dysplasia or obesity. Whatever the cause may be, watching your loyal companion lose mobility can be distressing to watch, especially if you can see that they are in pain.
A vet will be able to prescribe medication to control pain and fortunately, there are things that you can do at home to prevent and manage your fur-baby's joint pain.
To help your pet age gracefully, here are 4 ways you can manage joint pain.
Regular Short Exercise
It may not sound like the best thing you can do for a dog that is experiencing joint pain, but short regular walks can actually do them the world of good.
A short walk will stop your pet's joints from seizing up and become stiff, without causing further damage.
Making sure your senior pet has a sufficient amount of exercise is essential for their mental and physical health and wellbeing.
It will also help manage their weight, which will reduce joint pain and strain on the joints.
Try Joint Supplements
Joint supplements can be used as a method of control and management. They won't stop the pain or fix your old companions joints, but they can be highly effective at reducing the progression of joint deterioration.
You can never start too early when it comes to preparing your pet for old age and feeding your young or aging dog joint supplements that are relevant to their age and activity level will help to reduce the risk or severity of a joint related health condition occurring in the future.
Consider CBD Products
CBD products are relatively new and are quite controversial in some communities. However, CBD products have become a very popular product in the wellness industry and can be used to treat a number of medical conditions in humans.
Its ability to reduce pain and inflammation makes CBD a great solution for managing joint pain.
CBD is a natural product that does not contain the psychoactive components of cannabis, making the use of cannabis oil for cats and dogs completely safe.
Keep Them Comfortable
Keeping your senior pet comfortable in their old age can be a simple yet effective way to manage any pain they are experiencing due to their joints.
At home, you should get your old friend an orthopedic bed, to allow them to sleep comfortably. Keeping the home warm will reduce the risk of their joints seizing up, which can cause stiffness and pain.
If your pet has to walk on slippery surfaces, you should do what you can in order to provide a safe path for them to walk on around the house.
Even though the above techniques are a great way to manage joint pain, to ensure your pet is getting the right level of attention and treatment for their health condition, you must take them to their vet for expert advice and care.