Trying to find the perfect enclosure for your animal can be strenuous. Whether you are looking for an enclosure for your rabbit, turtle, or fish, every animal has their own unique needs and desires.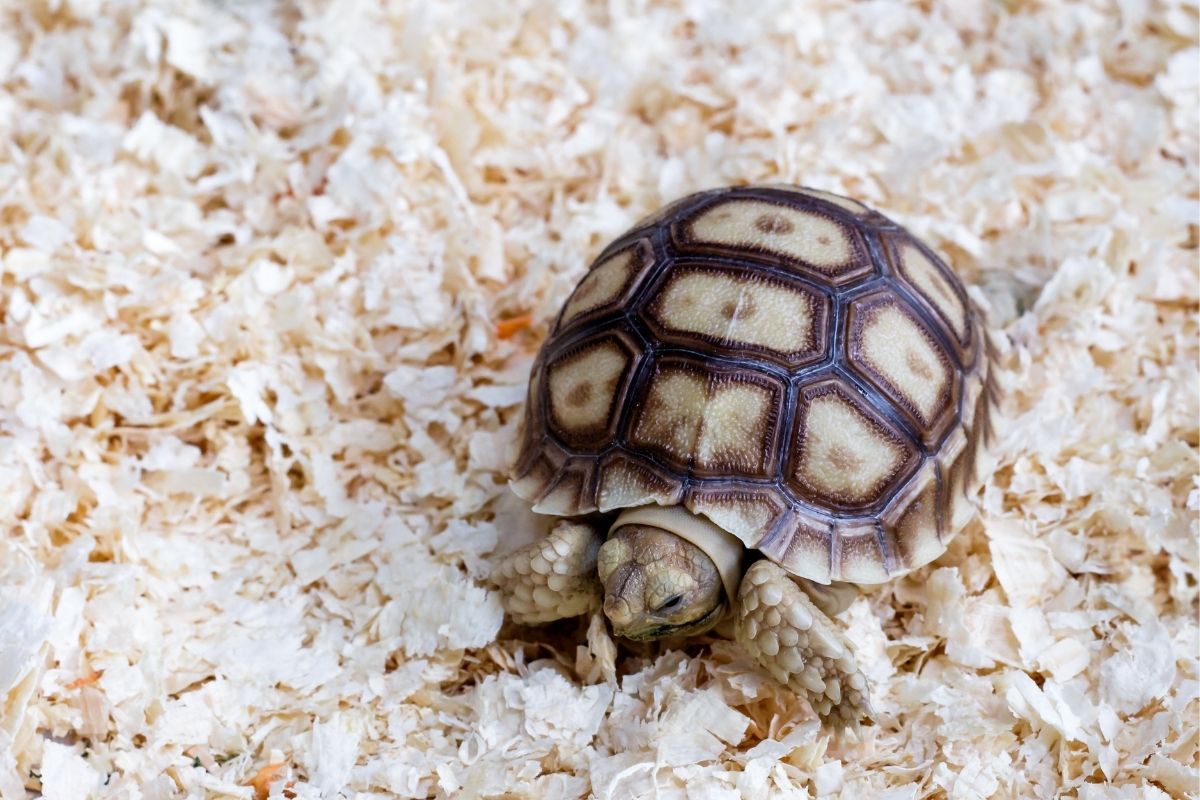 There are so many different types and sizes of enclosures available on the market today it's hard to know where to start!
Fortunately, we have compiled a list of our favorite indoor tortoise enclosures that we think will fit any budget.
If you are looking for a way of keeping your tortoise safe and secure, consider using these excellent enclosures: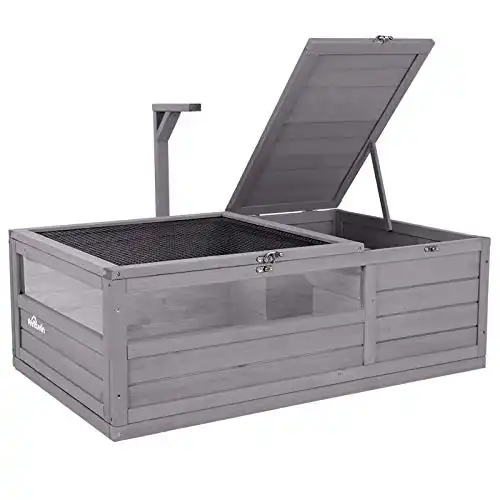 This is one of my all-time favorite tortoise cages.
It is designed to be sturdy, ensuring that your tortoise is perfectly safe. This is a great choice if you want something durable and easy to clean.
It features an acrylic window that allows you to keep an eye on your beloved pet. This is what we thought about the enclosure:
Pros
Made from 100% wood: Unlike other enclosures, this Aitituvin model is made from real wood. The wooden parts ensure that your tortoise is protected. It also improves the longevity of this enclosure, meaning that you can use it for years to come.
Sealed plastic bottom: This base prevents liquids from spilling everywhere. Plus, it is designed to be simple to clean.
Can be used for a range of animals: This enclosure is incredibly versatile, with use for not just tortoises. It can also be utilized for snakes, geckos, lizards, and bearded dragons.
Public and private: This house is split between two areas. The first is a private area that you are unable to see into. This ensures that your pet gets some essential privacy. This is the ideal spot for sleeping. Meanwhile, the public area allows you to see into the enclosure. Not only does this enable you to keep tabs on the tortoise, but it also means you can shine a light on them. If you use heat lamps, this will be the ideal place to locate them.
Cons
Can be hard to assemble: If you are not particularly skilled when it comes to DIY, you may struggle to construct this enclosure.
Also Available At Walmart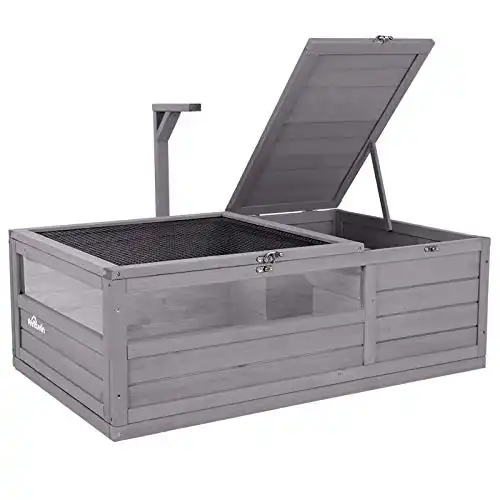 ---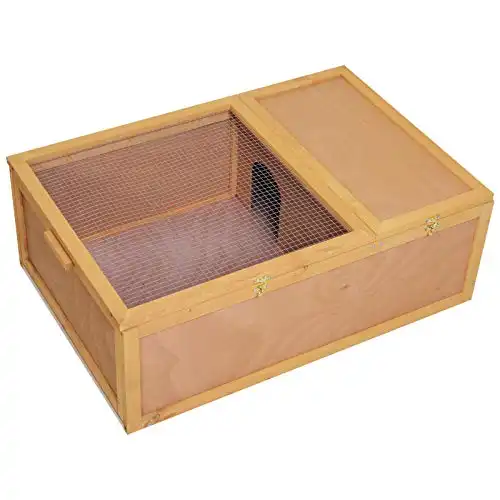 Up next, the PawHut is another brilliant house for your tortoise. It is made from solid materials, which makes it extremely strong.
It is a little smaller than some other enclosures on the market, so it is best suited to only one tortoise.
This is what we had to say about the enclosure:
Pros
Outdoor and indoor enclosure: This product can be used both indoors and outdoors. This makes it a versatile item since it gives you more variety in terms of where you can position the habitat.
Solid construction: This cage is built with quality materials, resulting in it being quite sturdy.
Removable bottom: To make cleaning more hassle-free, this tortoise house has a removable bottom. Therefore, you can wash it separately from the rest of the house.
2 color options: choose the shade that best suits your aesthetic. The house comes in two colors, namely natural wood and grey. This gives it a stylish appearance.
Cons
Not very large: If you are looking for a big tortoise enclosure, you may want to look elsewhere. This product may not be sufficient if you have a larger tortoise or if you have multiple of them. Its measurements are 37 x 24.75 x 13 inches. Because of this, it is best suited to smaller pets.
Also Available At: Walmart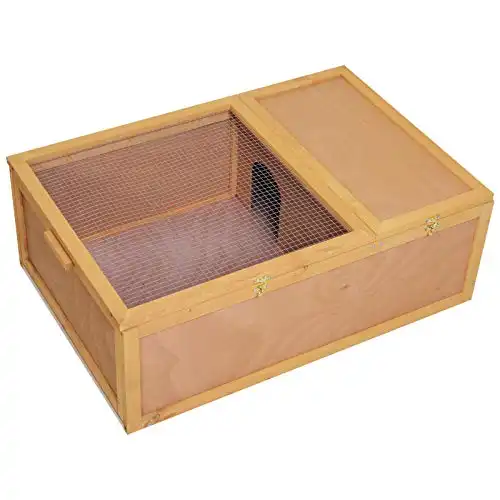 PawHut 37" Wooden Tortoise House Turtle Terrarium/ Small Reptile Enclosure with Two Room Design, Natural
Two-Room Design: Pawhut's large tortoise house features built-in private box and basking areas with a metal grating, making this large wooden enclosure the preferred housing when keeping tortoises indoors.
Indoor & Outdoor Use: Use indoors to keep your tortoise warm and secure during cold winter days and use outdoors during summer to provide natural sunlight on warm days. This means it's a great habitat for your pets to roam, play, relax, and sleep.
Wire Lid Top: Lockable latches on top of the turtle terrarium helps to keep your reptile pet safe while enjoying the sunlight outside. This wooden habitat is also cat and predator-proof. Includes wooden handles so it's easy to move when needed.
Easy to Clean: The side panels of the run area in this reptile home can be pulled out to enlarge the living space, and the bottom three-layer plywood can also be pulled out for easy cleaning.
Turtle Home Dimensions: 37" L x 24.75" W x 13" H. Wire Top Size: 21.25" L x 22" W. Run Size: 22.5" L x 23.25" W x 11.5" H. To make the wooden tortoise house last longer, putting a yoga mat to line the bottom is an excellent suggestion.
Check Price on Amazon
We earn a commission if you make a purchase, at no additional cost to you.
09/22/2023 01:42 am GMT
---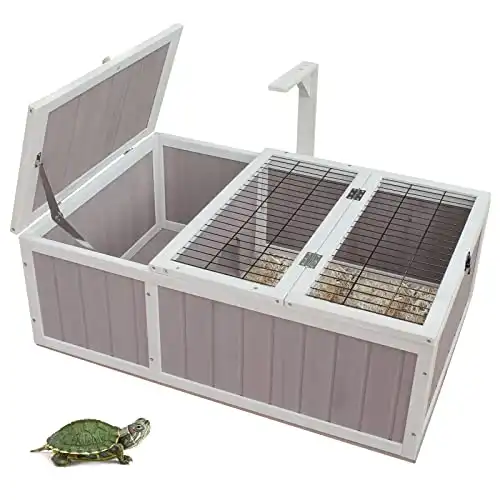 Lastly, this HiCaptain Tortoise House is a fantastic option for those who don't want to spend too much money on their pet's home.
It is affordable, making it accessible to most tortoise owners. We loved it because of its size, durability, and affordability.
Here is what we thought:
Pros
Affordable price tag: This is an excellent choice for people who are on a budget. You won't find a much better value than this.
Double room: Like the first product on this list, the HiCaptain house comes with two separate rooms. This not only means that your tortoise has tons of space but also that they get the perfect balance of light and dark.
Simple assembly: Let's face it, nobody wants to spend ages assembling their tortoise house. Thankfully, this product comes with pre-drilled holes, thus making assembly much smoother.
Lamp frame: To make your heat lamp more secure, this house comes with a frame to which you can attach the light.
Cons
Thin wood: Sadly, this price point means that corners have been cut in terms of the wood's quality. It is not as strong and thick as other products on the market. Though the product is made completely from fir wood, this wood is too thin to be durable. Consequently, it is best used as an indoor enclosure.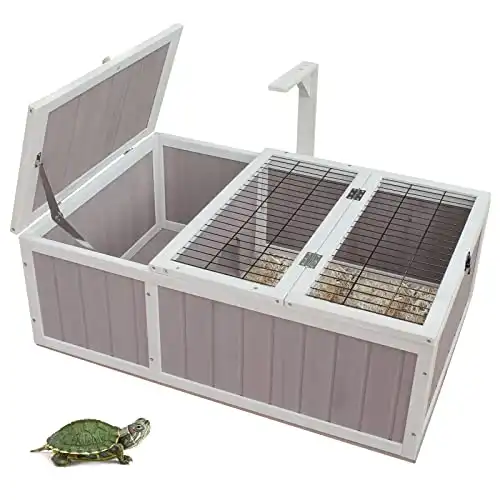 Tortoise House Turtle Habitat Enclosure Wooden Small Animal Hutch Indoor-Outdoor HiCaptain
[Luxury Large Tortoise House] - Double room design, Tortoise preferred dark room for sleeping, and Spacious Open Area for accessories like food dish, water dish,climbing rock etc.
[Tortoise Friendly Design] - Made of 100% fir wood, solid and durable grate and latch, make your tortoise safe. Basking Lamp Frame design, No Headache once a basking lamp required.
[Easy Maintenance] - Both open hut top and run top are for easy cleaning, easy your life!
[Easy to Assemble] - Including marked hardware and assemble instruction, use a Phillip's screw driver against the pre-drilled holes, you would find the assemble processing is so easily.
[Quality and After-sales Service Guarantee] - 1 year warranty by HiCaptain. If you have any questions (e.g. Item is defective), please feel free to email us, we will help you to solve it.
Check Price on Amazon
We earn a commission if you make a purchase, at no additional cost to you.
09/22/2023 04:56 am GMT
---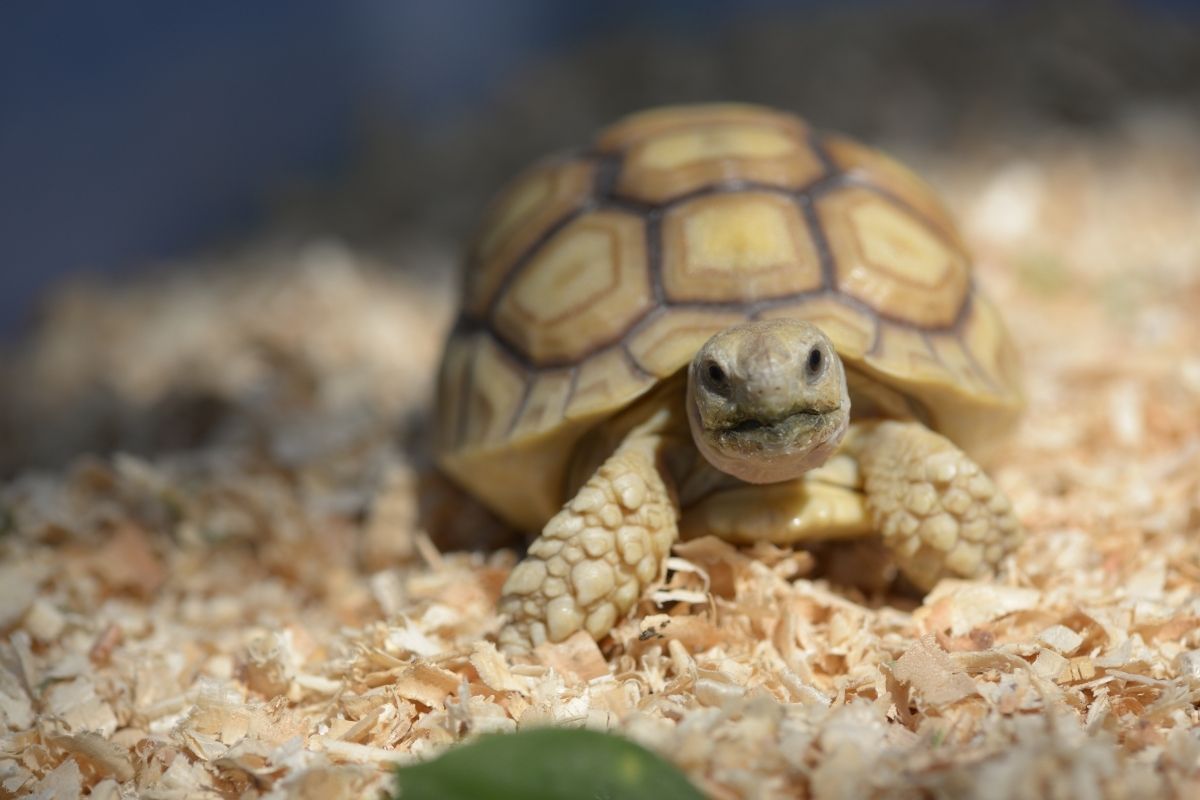 Frequently Asked Questions
Do Tortoises Feel Lonely?
Tortoises do not generally feel lonely when kept alone. This is because they are quite solitary animals.
They prefer to be left alone. However, they should never be left alone for long periods of time.
You should check on them regularly, regardless of how sociable they are.
Why Do Tortoises Need Heat Lamps?
Tortoise species need heating lamps to regulate their body temperature. These lights are required for giving them durable shells.
As such, you must ensure that they always have access to heat lamps.
This is why many enclosures are built with grates that allow UV light to enter the house.
Final Thoughts
If you are looking for a cheap enclosure, then these are definitely some of the best options for you. You don't need to spend too much money to get an amazing enclosure.
When buying an enclosure for your pet tortoise, you will not need to consider just the budget. You should also take into account durability.
Plus, you should think about whether you want an indoor or outdoor enclosure.
While some are designed to be used both indoors and outdoors, other products will be more limited. By considering these factors, you can purchase the perfect enclosure.