5 Tips for Finding the Best-Tasting Food Products for Your Dog
It's quite easy for one to argue that a dog is man's best friend.
After all, dogs do not only provide companionship or happiness to your home, but a sense of worthiness as well.
Due to this, most people consider dogs part of their families, if not their babies!
For starters, you wouldn't allow your baby to feed on a whole packet of Haribos for dinner, would you?
In the same way, you should always ensure that your pup eats the best and tastiest food available.
Since your dog is part of your family, it deserves the tastiest and healthiest food.
Even so, getting your hands on the tastiest food in the market has proven difficult nowadays.
This is because the dog food market is marred with an array of dog foods from different brands.
This makes it quite difficult for a dog owner to pick the right food for their dog.
While most dog owners fall into the trap of going for the cheapest option or a brand with the most amazing packaging, the food always ends up being awful to the dog.
Don't fall into the same trap yourself.
Always remember that choosing the tastiest food for your dog goes a long way in ensuring that your dog is not only healthy but happy as well.
1. Manufacturing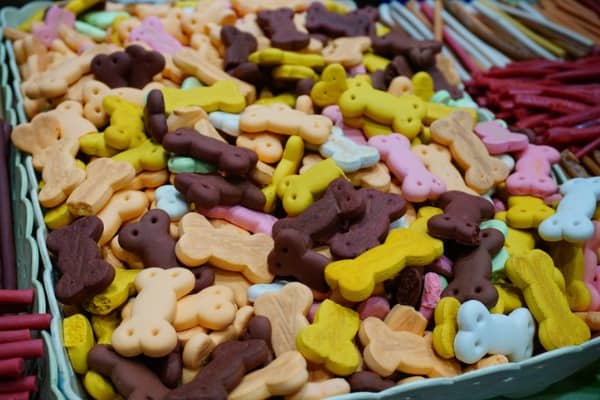 With the pet food industry being on the incline for the past 3 decades, you would only expect it to be worth billions.
Due to this, there has been a surge in the number of manufacturers determined to produce dog food.
This is a good indicator for an industry that has seen little action for quite some time now.
However, the big numbers also come with a number of downsides.
This is because not all the manufacturers keep up with the stipulated regulations of proper housekeeping, effective records, and predetermined steps in the manufacture of their products.
In a bid to ensure that your dog food is tasty, ensure to do due diligence by carrying out an in-depth manufacturing process of your desired brand.
This way, you will get a clear idea of whether the brand followed all the required steps in manufacturing tasty and healthy dog food.
2. Ensure The Ingredients Meet Your Dog's Nutritional Requirements
Just like any other food, ingredients play an integral role in determining the nutritional standards of dog food.
At the same time, nutritional availability goes a long way in ensuring that the food is tasty.
Since there are different nutritional profiles i.e for puppies and senior dogs, first ensure what requirements your dog has.
Whether it's for growth, reproduction, or performance, chances are that an outstanding brand with all the necessary ingredients will taste better!
3. Storage and Packaging
Another important thing to check while picking your dog food is the packaging of the product.
While many dog owners seldom consider this fact, it's utterly important in picking a tasty dog food.
You should always ensure that the dog food you pick is securely packed.
This means that you should avoid picking any dog food that is torn, broken, or dirty.
Additionally, ensure that the dog food you pick has a manufacturing and best use date.
This way, you can stand assured that your dog will consume fresh food that will always taste good.
A good example is Dr. Gary's Best Breed Chicken With Fruits & Vegetables Dry Dog Food.
4. Talk to Your Vet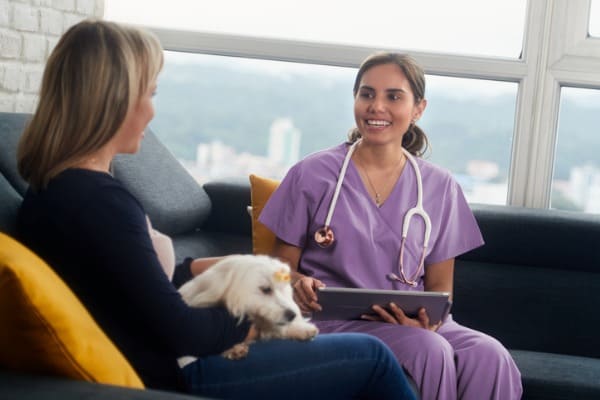 As much as your furry friend is part of your family, your vet is still the only person that actually knows what's best for him.
Your vet will not only give you a vivid and overall nutritional requirement of your dog, but he is also in a good position to know what tasty meal you should feed your dog.
After all, taking your dog for regular veterinary checkups ensures that your vet gets a chance to know your dog even better.
This way, they will be in a better position to give you a collective, yet concise dietary concern that will be tasty to your dog.
5. Consider Your Dog's Age
Contrary to common belief, age plays an important role in determining if your dog will find a meal tasty.
First off, it's important to know that unlike puppies, senior dogs will often have nutritional defects.
These include difficulty chewing and loss of senses such as their taste pads.
To ensure that your dog finds the food you provide tasty, ensure to first of all determine its age.
This will put you in a better position to know whether so your dog enjoys solid or softer food.