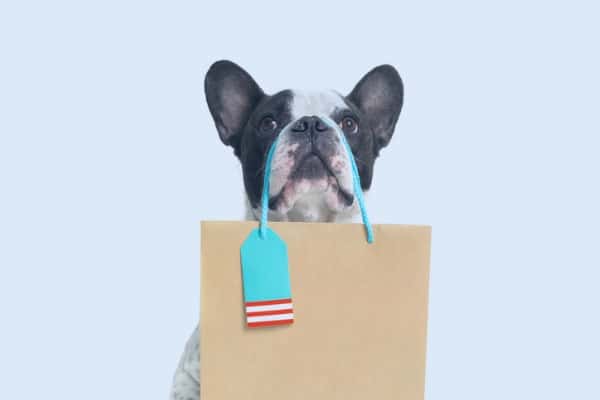 One of the activities you probably dread the most is present buying. Despite how well you know a family member or friend, purchasing gifts for them can be difficult.
But if they are a dog lover, this can make things a little easier. We have found five practical gifts you can buy for dog lovers.
Dog Water Bottle
For dog owners that love to go on adventures with their furry friend, they are going to need a dog water bottle. Just as the name suggests, this is a gadget that looks like a bottle but it transforms into one that your pooch can drink out of.
There are some that have fold-down troughs or bowls and all you have to do is pour the water. This allows canines to have their own supply when they are out hiking or running.
Personalized Phone Case
We are all guilty of throwing down our cell phones and even being clumsy and dropping them. Of course, we all know that they are expensive to repair when there is a crack or dent in the device.
A practical gift for any dog lover is going to be a personalized phone case. Not only is this going to protect your phone from accidents but it is also going to show off your adorable pooch.
You can get the back customized with an image and text to suit the person you are buying the gift for.
Dog Blanket
If you live somewhere that is cold, then you need to get your loved one a blanket. There are lots of warm and cozy blankets out there that they will love for their bed or over the couch for the evenings. But you can make it special by adding an image of their pooch!
This is one of the best gifts for pet lovers and they are going to love to receive it. They can snuggle up with their furry friend anytime they want to. It also adds some interest to any room and can make it feel homey.
Customized Dog Socks
If there is one thing that everybody needs it is socks. They always seem to get lost and since you wear them every day, it is important to have a lot of them in your drawer. This makes socks a practical gift you can purchase for your friend or family member.
Of course, ordinary socks would be a practical present but a little boring. So, to spice things up, you can choose customized dog socks instead!
There are a lot of companies that allow you to choose the design of the socks and your own text and images. For lovers of canines, you have got to include an image of their furry friend. They will find this amusing and mean they can bring their canine with them anywhere!
Dog Notebook
If you have a loved one that is always working, you can buy them a gift that is going to make them more productive. For some people that work in offices, this can be a notebook for example. They will be able to draft out ideas and write down their schedule for the day.
Again, you want to buy them a notebook that they love. For dog lovers, this is easy; include an image of their beloved companion! They are going to smile every time they are working when they see their pooch on the cover.