Are you looking for a new Border Collie Beagle Mix?
A dog that's lovely, enthusiastic, friendly, and playful?
Well, I feel that the Border Collie Beagle Mix is just the right dog for you!
Now, I'm sure that you can tell by the name that this dog has a Border Collie and a Beagle for its parents. What I love the most about mixed-breed dogs is that they've got the best of both worlds!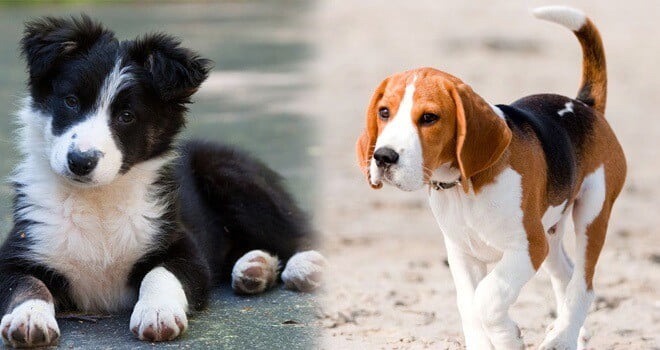 If you are wondering how this mix acts and behaves, try combining the best traits from a herd and a hound dog!
I feel that doing your research before adding a new furry member to your family is a very important thing; after all, it's a long-term commitment, right!?
So, let's get into it!
If Looks Could Kill…The Killer Looks!
Well, this is a mixed breed dog, so we'll have to go all the way back to its parentage to determine what your beagle border collie mix puppy would look like as an adult!
It's not as complicated as it sounds!
The Beautiful Color of The Coat
Let's talk about the colors first, shall we?
The Border Collie and Beagle mix comes in a wide variety of coloring, like, black, white, brown, golden, and tricolor. This is obviously is the coloring of its parents.
It's a medium-built dog and can also live in apartments, but a big house is always a plus!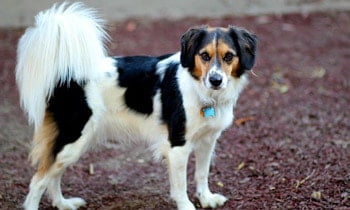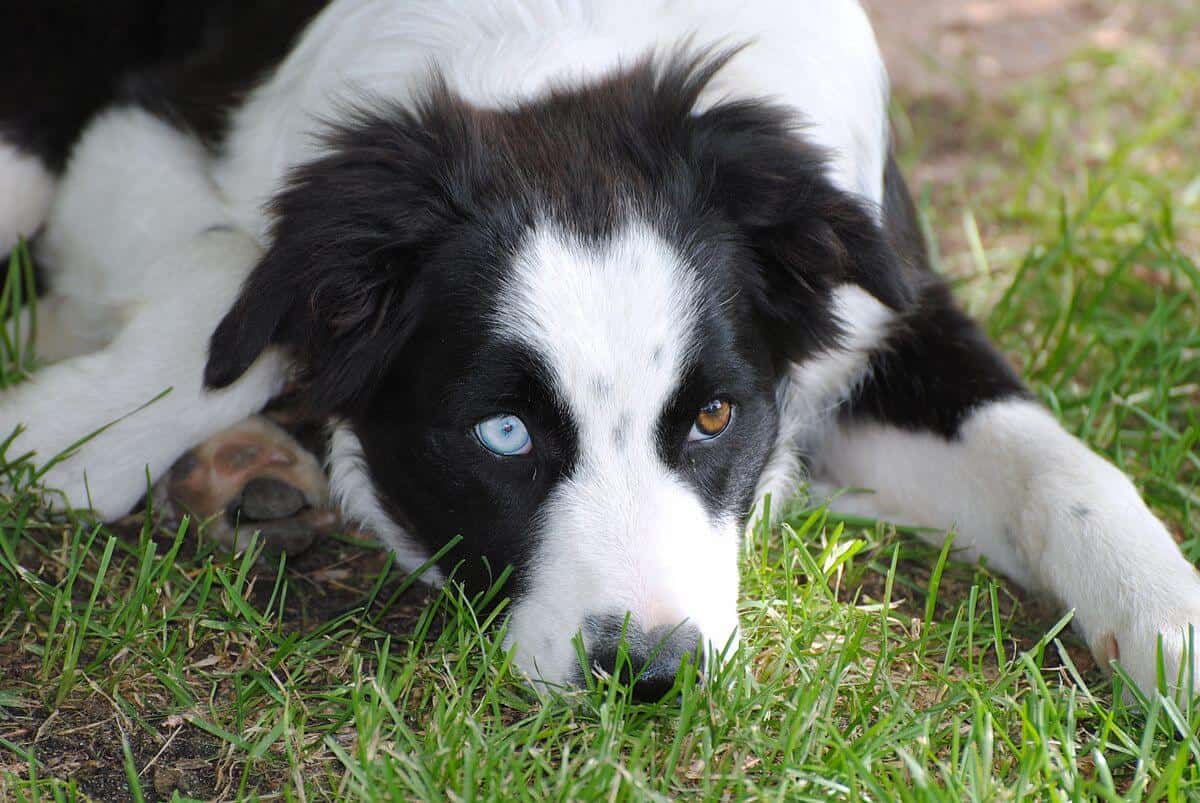 Look At These Adorable Border Collie and Beagle Mix Puppies!
I love puppies! Do you?
Well, here's a video of some really cute border beagle puppies.
I thought of showing this to you better to explain the looks and adorableness part of the dog!
Aren't they simply adorable!?
How Soft Is It!?
I don't know about you, but I love to pet all kinds of dogs! And I love it even more when the dog's fur is soft like cotton!
Let's talk about the coat, shall we?
Well, with the border collie mix with beagle, you get quite a few types of coats, so it's all based on the dominant traits that your puppy inherits.
Generally, the coats can be harsh and rough, soft, shiny, soft, or even silky!
But that's all up to sheer chance…
Will I Need To Invest In a Vacuum Cleaner? And What About Grooming Fees?
You won't understand the problem of shedding unless you're a pet owner!
In a nutshell, it's like hair everywhere!
But I've got great news! The Border Collie Beagle Mix only sheds moderately when the season changes! So, you don't need to buy a vacuum cleaner or a lint roller after all!
Speaking of grooming…
I'd like to tell you that this dog needs moderate maintenance!
This means that you only need to take your dog to the groomer once a month or at most twice a month.
How to Become a Champion in Bath Time!
Even though this dog is low maintenance, you still need to give your friend regular baths!
After all, dogs are dogs…and dogs love to get dirty!
Mine loves to play in the mud like a pig.
So, it's important to give your dog regular baths with good shampoo and conditioner.
I recommend the Earthbath All Natural Pet Shampoo, OxGord Natural Oatmeal Dog-Shampoo And Conditioner, and the Particular Paws Oatmeal Shampoo for Dogs.
It's What's On The Inside That Counts: The Personality!
I feel that your dog's personality should match your needs and lifestyle so that you can both be happy.
Let's talk about the border collie beagle mix traits, shall we?
Playful and Energetic
This dog is like a furry ball of energy!
The dog loves long walks, dog parks, and all kinds of other outdoor activities. So, you do need to keep the border collie and beagle mix puppies well-fed!
More on that later…
The border beagle also loves to play!
You know what that means, right!? Yes! Dog toys!
Now, keep in mind that their teeth can be very sharp so you should use durable toys.
I personally recommend the Otterly Pets Puppy Dog Pet Rope Toys and the KONG Cozies Dog Toy.
(Top 10 List of The Best Chew Toys for Puppies)
Moving on!!
Happy and Lively
This is the kind of dog who loves getting pet by your friends and who loves attention in general.
The border collie beagle mix's temperament of liveliness is something that dogs like the German Shepherd lack. When you're in a room with a Border Beagle, you'll get positive and happy vibes from the dog!
I love lively and happy dogs!
Intelligent
These dogs are as sharp as knives!
Border Beagles are easy to train, and they know what's going on.
In fact, one of my friends has a BB puppy, and within simply a week, that little guy was toilet trained!
But the downside is that you can't say the word 'walk' without exciting you, the dog!
Loving and Affectionate
The thing that I love the most about dogs is that they give you unconditional love.
The Border Collie Beagle mix would love you more than it loves itself and will try and please you in every way!
You just need to give them some of your time and attention.
Socialites
The Border Beagle is a social dog who loves to play with other humans and animals!
They can be a little shy at first, especially with other male dogs, but they love to play and interact with other pets.
They're also amazing with children!
How Long Do Border Collie Beagle Mixes Live For?
I know it's a sad thing to talk about, especially when you're thinking of getting a new puppy, but it's something that you need to know.
The minimum life expectancy of the Border Beagle is 12 years, and the maximum life expectancy is 15 years.
But there's another thing you should know.
It's the quality of your pet's life that matters. So, make sure that you keep your dog happy, and healthy and spend as much time as you can with your furry friend.
Let's take this down a notch, shall we?
What Should I Feed The Dog!?
If you know dogs, you know about their insatiable appetite for food!
When they're eating, then it's all business. Mine growls at me if I pet him when he's having his meal.
I'm not even kidding!
The Border Collie Beagle mix is an active and medium-sized dog and, thus, needs food that suits its body size and needs.
Let's talk about some good foods for the border beagle!
I recommend dog feed made especially for the Beagle, like the Royal Canin Beagle Adult dry dog food or Beneful Adult Dry Dog Food.
And just like you should be checking what food your dog should eat, be sure to understand foods that might be dangerous to your dog's health.
A Quick Recap!
The Border Collie Beagle Mix is a mixed breed dog that is a mix between a hound and a herding dog.
They come in different colors like golden, black, white, brown, etc.; their coats can be harsh and coarse or soft and shiny.
It's all in the genes! (Billy Jean is not its lover!)
To help you out, we have put together a compiled list of the best products for the Border Collie Beagle dog:
They've got the following personality traits:
Playful and Energetic: They can play all day and love long walks!
Happy and Lively: Will make the room light up when they're in it
Intelligent: Sharp as knives, pick everything up quickly
Loving and Affectionate: Will give you endless love and affection
Socialites: Love to make friends and are amazing with kids!
I hope that I was able to answer all your questions in this post; if not, please send us an email, and we'll get back to you!